Professional sport contact lenses
The difference between gold and silver, first and second, winning and losing is usually measured in the fraction of a second, the part blink of an eye, your reaction time and what your brain, body and eyes enable you to do at a precise moment.
Sports glasses, glasses or day lenses don't work for many professional athletes as it means something in their eyes or on their face that is a distraction, affected by sweat, forced contact or the thought of a dislodge.
Night lenses are a new innovation that people in the sports sector are talking about. Simply pop your custom fit lenses into your eye at night, the sight correction happens naturally while you sleep, wake with perfect vision. Remove the lenses when you wake and head off to compete with 20/20 sight and free eyes – no need for glasses, day lenses or even laser surgery which many are forced to endure.
The future of eyecare is nothing in your eyes or on your face. That future has arrived.
If it sounds too good to be true CLICK HERE to hear from others whose lives have been transformed by night lenses.
Night lenses changed my life | Catriona Morrison MBE | Duathlon World Champion, medal winner Triathlon & Ironman
Catriona Morrison is a multi world champion at Duathlon (bike and running), bronze medal at the World's at long distance Triathlon (3.8k swim, 180km bike, 42km run) and has won various Ironman events around the world. Catriona retired in 2015 and has since put her incredible energy into youth projects in her native Scotland, mentoring youngsters and is the co-founder of the fantastic Everactiv sportswear brand for young women, which engages in projects and community programmes to inspire young women.
"If you're a contact lens wearer you risk dislodging the lens and so you think about that. Sports glasses feel sweaty and can steam or smear, so you think about them too. To put a top performance together you need to dot all the 'I's and cross all the 'T's. It would have been a very different story if I had all that background worry about goggles coming off during the swim or dislodging a lens during a race. All I do now is put one lens in and take one lens out. All done. Nothing in my eyes for the rest of the day and the race. Why wouldn't you want to control the uncontrollable? So many things are uncontrollable in a race – why not control it?"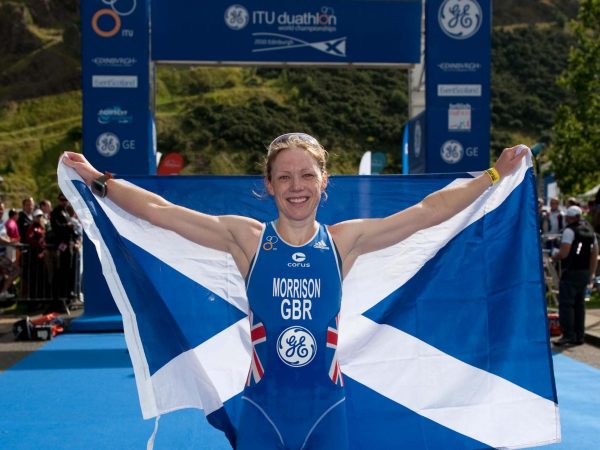 Night lenses changed my life | Euan Speirits – downhill mountain bike racer, surgeon
Dr Euan Speirits is a Scottish surgeon with a specialist interest in Orthopaedics, Sports Medicine and Biomechanical Research. An Orthopaedic Research Fellow, Registrar and Phd student he is passionate about Sports Medicine with an active role in Strength/ Conditioning training and Athlete Wellbeing. Racing under the name "Rossi", he is an Elite 4X and Downhill Mountain Bike Racer (Scottish Mountain Biking 'Hero of the Year' 2017 no less!) and Owner/ Co-Ordinator of #4XWEDNESDAYS charity. On top of that he competed at International Tennis and British Premiere Basketball level.
"Night lenses have genuinely revolutionised my sports career. It means I can go for a day of competition with zero distraction of eye dry and have a normal life with no need to consider using contacts or wondering whether they will dry out. Everyone at some point wearing daytime lenses has had them move in their eye and felt the 'grate'. The knowledge that you don't have that in high performance sport is a huge difference. No difference between what you can see and what you interpret. No compromise. Your vision is your own. I'm surprised more people don't wear them. The bottom line is that my life would not be in the position it would be if I had continue wearing contact lenses. I would never have achieved so much in mountain biking without the freedom that night lenses give me. Full stop. Seriously – check them out!"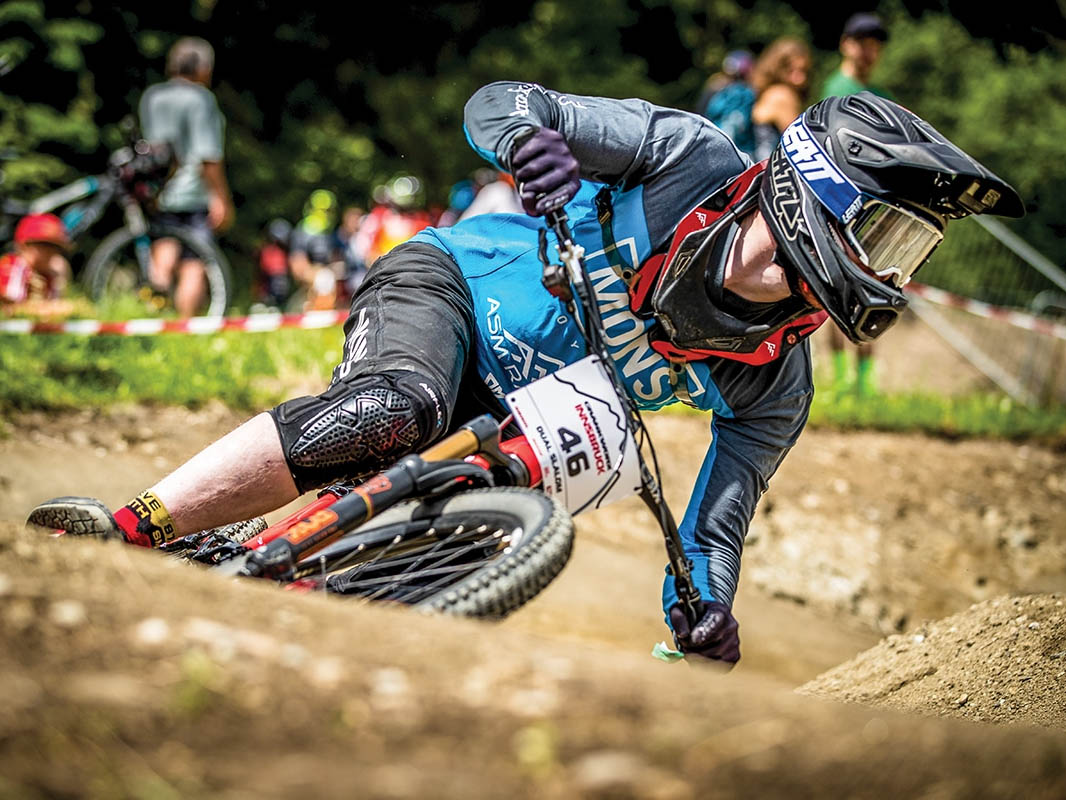 Find your nearest night lens fitter