Night lenses changed my life | Oisin McVeigh
We caught up with 17-year-old Oisin McVeigh (Osh) and his mum Grainne. Based in Scotland, Osh is a talented young rugby player. Sadly poor, deteriorating eye sight was starting to affect his rugby potential. His mum looked around for options and chanced upon night lenses. Here's what they had to say
Q: So, Osh, what was the first day like with nothing in your eyes?
A: It was weird. I could see the shampoo across the room without glasses! It was strange, surreal.
Q: What is life like now without glasses?
A: It's nice without glasses. I don't need to worry about them slipping off, losing or breaking them. With Covid and wearing masks all the time it has been really nice not having glasses as well as my mask.
Q: So you're a rugby player. How is that different and how do you think it will be different in future?
A: All sport is a lot easier now. With rugby I have to be observant, to see what it happening on the pitch, which was really difficult when I couldn't see across the pitch or who the players were! It's really useful to be able to see and will improve my game massively. To improve I needed lenses or sports glasses but didn't like the idea of the hassle of them, losing a lens or getting dirt in my lens during a match. Night lenses are perfect.
Q: How has it been adapting to night lenses, getting them in and out etc?
A: It's been fine. The first few days it was irritating as like everything else new you have to figure them out. But then it became easy. I thought it would be difficult, but it's not, it's really easy. Now I don't even think about it.
Q: What did your mates think? Did they actually notice your glasses had gone?
A: Yeah, most people didn't notice my glasses had gone! They don't understand it, they think it's strange. But I have a few friends at school and team mates at school who are know looking into it.
Q: I gather you're a rower? Do they help there?
A: I do coastal rowing, big skiffs offshore. Not being able to see never affected my rowing, but it's nice now to be able to see everything around me
Q: Would you recommend night lenses to other rugby / sports players and teens your age?
A: Yes I would absolutely recommend these lenses to my friends they have made such a positive difference to me !!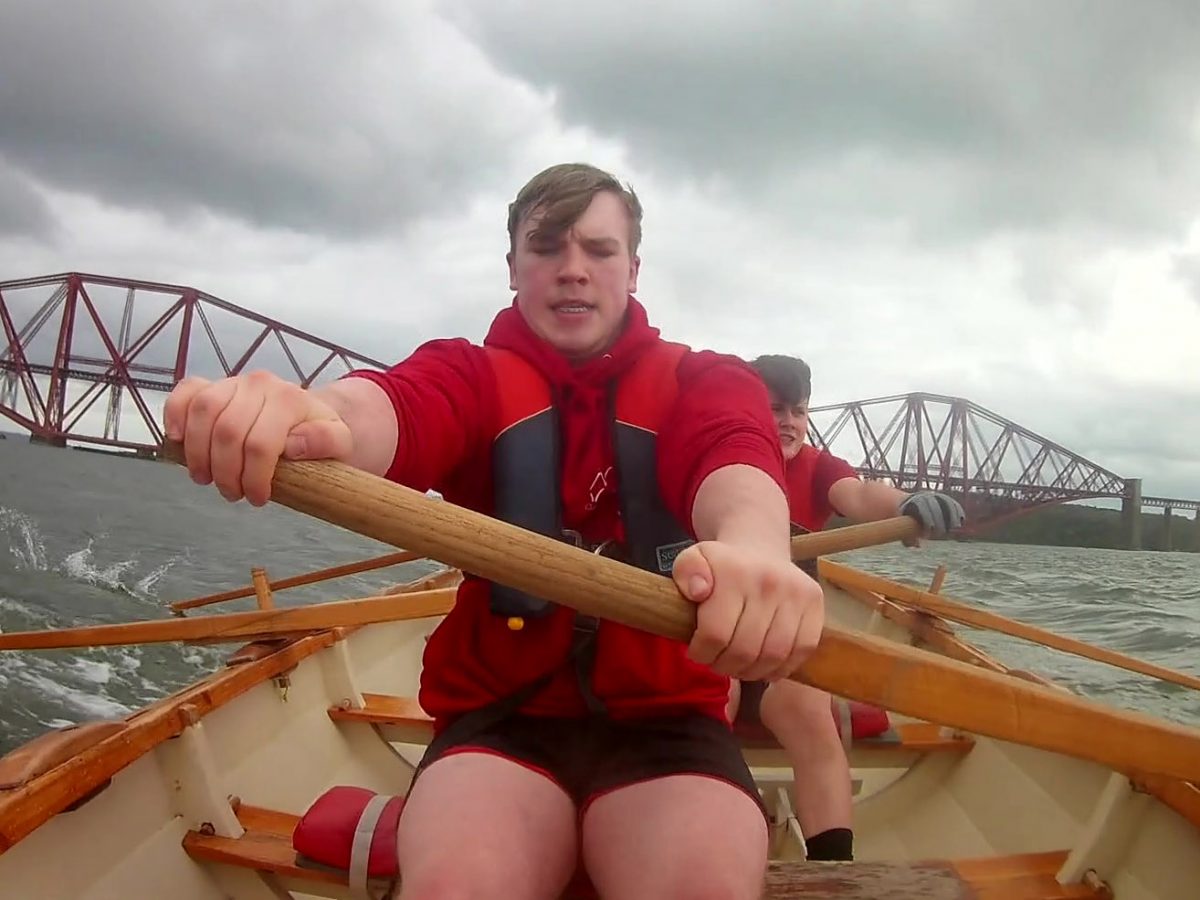 OVER TO MUM….
Q: So, mum, how did Osh end up with night lenses?
A: Osh is a good rugby player, but he wasn't wearing glasses or lenses on the pitch and we couldn't understand how he could play without seeing properly. To improve it was clear that he needed something to help his vision, so we looked at the options. He wasn't keen on wearing lenses for sport as he was worried about them falling out or getting mud in his eye during the game. And he didn't want sports glasses. Randomly we heard about night lenses and thought they sounded weird, crazy even, a lens that changes your eyesight while you sleep? We looked into them and here we are!
Q: Night lenses are often misunderstood. What has been the reaction of your family and friends?
A: Well, there's a funny story there! Osh got his lenses on April 1. I sent a message to my sisters who are all short-sighted saying "look at these lenses, aren't they great, he sleeps in them and then wakes with perfect sight …" They all thought it was an April Fool's joke and didn't reply. Now they know they are real they think they are amazing.
Q: Why is putting Osh into night lenses important to you as a parent?
A: Two things are important to me as a parent. The first is stabilising his eyesight. My eyesight is -13. I know how debilitating it is to have very bad eyesight. When I was young I was a great swimmer, but I gave it up and don't swim anymore. I tried goggles but they just don't do it for me. I loved all watersports, water-skiing, but gave it all up. The second is to give him choice and opportunity. All of this has now opened up to Osh, and that's fantastic, to give him choice and opportunity. He never has to give things up because of poor sight or because day lenses or glasses hold him back. Hopefully, for his rugby, this will be the best thing we could have given him as a parent.
[Editor's note – Osh was polite, articulate and a lovely lad – so good eyesight isn't the only great thing you've given him Grainne!]
Night lenses & me | Oisin McVeigh | In my own words
We asked Osh to do a selfie vid to tell you about his experiences in his own words. Filmed by his mum and with his puppy in support – over to you Osh…
Find your nearest night lens fitter