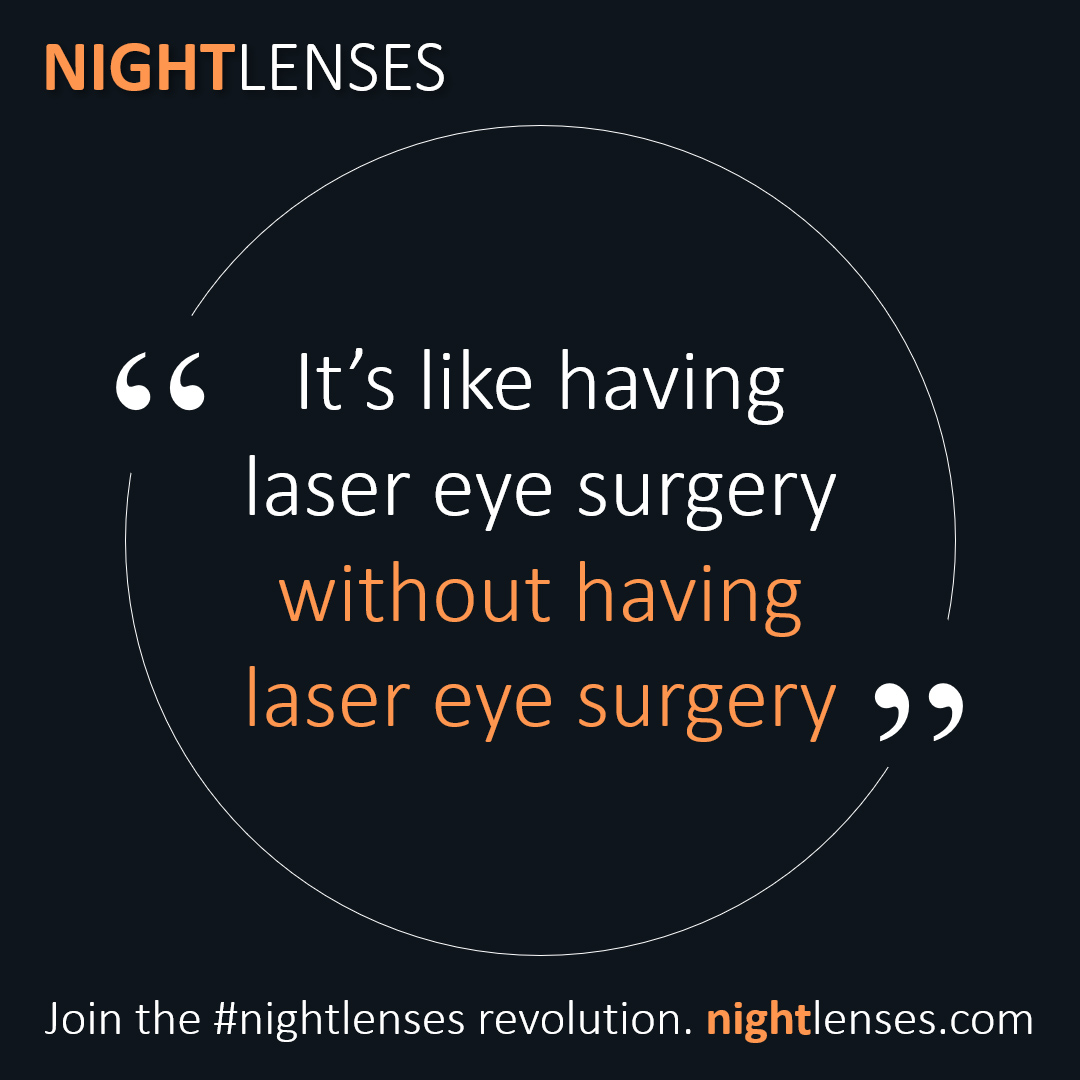 More and more people who would love the freedom of a life without glasses or day lenses, but who are frightened of laser eye surgery / lasik, are turning to night lenses.
Pop the lenses onto your eyes at bedtime, wake, remove, perfect sight all day without glasses or day lenses. And yes, no need for laser eye surgery!
How do they work? The short answer is that they harmlessly re-shape your eye as you sleep, moulding the outer cell layer into the correct shape for perfect sight.
Is it permanent? No. Unlike laser which is permanent, if you stop usng night lenses your eyes revert back to normal within days.
Watch Rachel see for the first time without glasses or day lenses, her 'Before' and 'After' her first night with her new night lenses:
I don't like the idea of contact lenses! These are different as you pop them in, close your eyes and go to sleep. Wake and remove. As they are custom made to your exact eye shape they are extremely comfortable. Wearers usually can't tell if they have them in or not. Unlike day lenses which can give you hassles during the day with dust, dislodging etc, with night lenses there's nothing in your eye to bother you. It's a completely different lens experience.